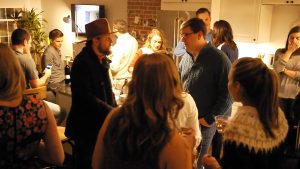 Nothing thaws out a cold winter snap like a housewarming party with good friends and live music. We headed to our friends new house in D.C. in our holiday attire, it was cozy, warm and ready with wine, beer, and a crockpot full of the best meatballs I've had in a long time. We had the opportunity to watch an insanely talented Nashville duo, Native Run, perform for an hour. People topped off their drinks and found a seat or wall to lean against. The first few strokes of the guitar quickly quieted a boisterous party.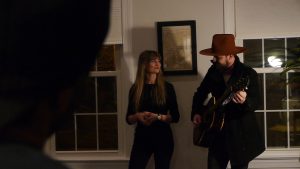 Lead singer Rachel Beauregard and guitarist Bryan Dawley, were two of the most dynamic and entertaining artists we have ever come across. They were comfortable in front of the crowd, Rachel often slipped into a conversational tone while Bryan quietly strummed his guitar. They made us feel like old friends catching up. They eased into their first song and the crowd hung on every note as Rachel let us hear her beautiful voice. Their set had range, they sang funny songs, covers, heartbreaking songs and even some holiday tunes. Bryan is a very talented guitarist, but is also an accomplished singer, who's harmony compliments Rachel well.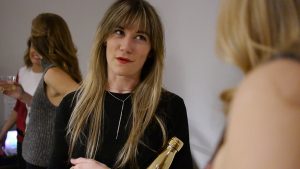 They told stories about their adventures on the road and where they go for inspiration. Native Run played the classic "White Christmas", as well as their single, "Sleeping in the Bed I Made." Rachel gave the backstory of the song, which was written about a friend's breakup after a long relationship. Once the set was over, Native Run grabbed a drink and sat down on the couch and fit right in with the audience.
Thank you again Native Run for such an awesome night!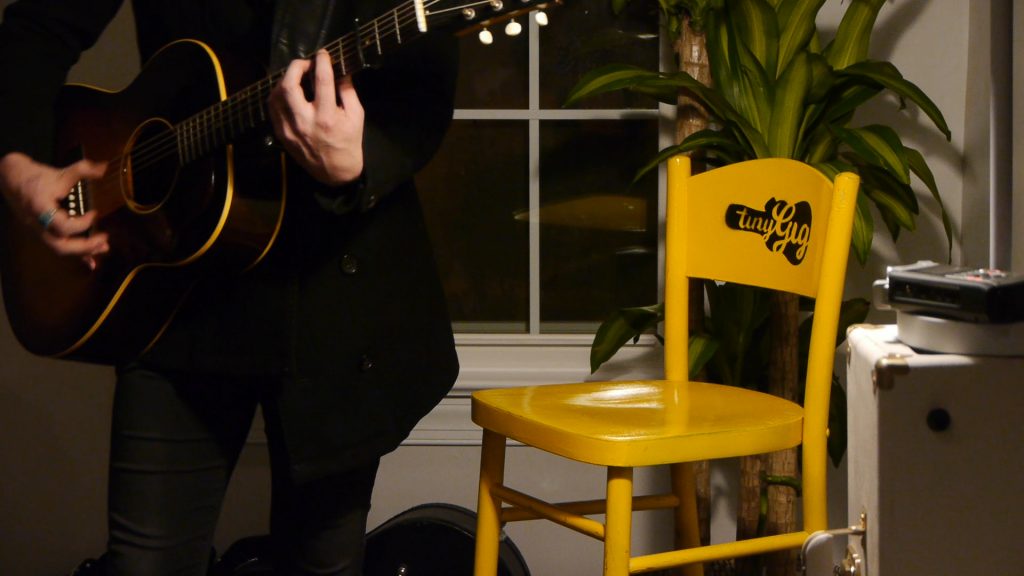 TinyGig is Live Music Everywhere
TinyGig is a live music marketplace that connects professional musicians with ordinary folks who want to host live music at their private events. Through TinyGig, users can find and book musicians based on their personal preferences while musicians can showcase their talents, availability and set their own price. Learn More